Amrita Rao and Husband RJ Anmol Share Their Struggle for Having a Baby; Amrita Reveals Miscarriage and Surrogacy
In a recent vlog by RJ Anmol and actress Amrita Rao the couple revealed about their 4 year long struggle for having a baby and how it felt after miscarriage and surrogacy.
Amrita Rao Reveals about Surrogacy and miscarriage:
In the latest vlog RJ Anmol and Amrita Rao share their struggle as a couple to conceive a baby. Amrita Rao and RJ Anmol revealed that they are trying for a child since 2016. Although many people have this problem but a celebrity talking about such issues is less common in India at present. The couple reveals that how they tried everything to get pregnant. They went to doctors for medical suggestions. How they came to know about various options to get pregnant. The options includes IUI, IVF and surrogacy. Not only this but the couple also tried to conceive by homeopathic methods and ayurvedically also.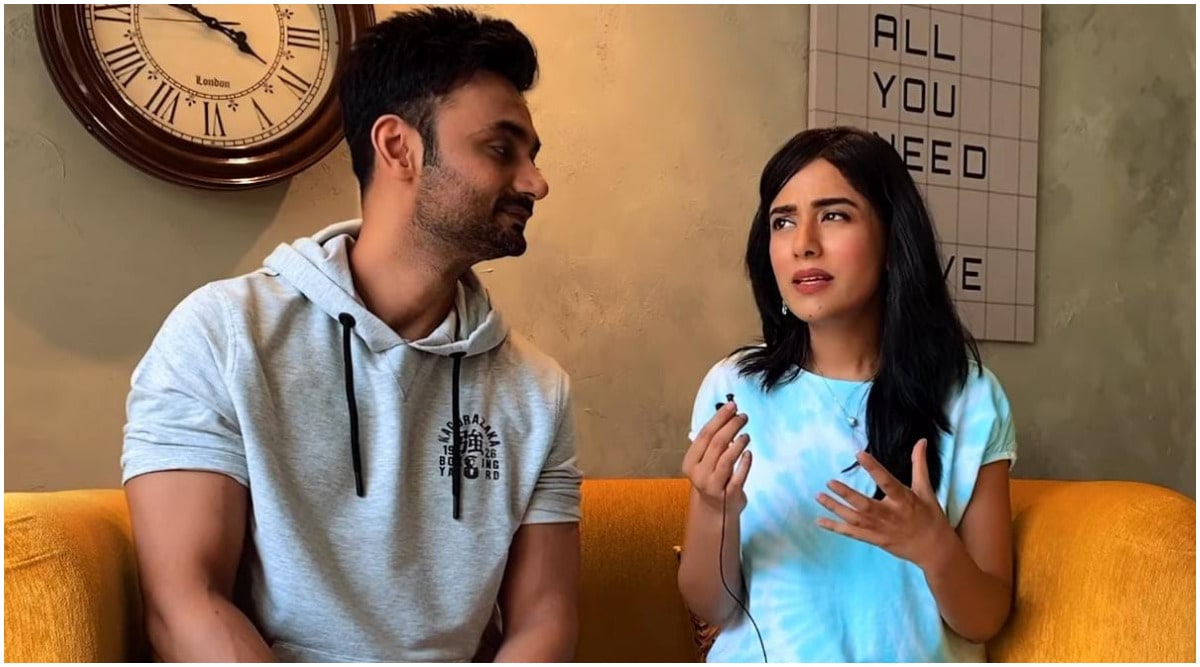 Also Read: All you need to know about KGF Chapter 2 Cast, KGF 2 Free Download Links, KGF 2 Collection and KGF 2 Ticket Booking
After failed IUI Amrita Rao agreed on doctors suggestion of getting a baby by surrogacy method. After interviewing some ladies the couple finalized one and advanced in the process. The process was successful and the couple got a good news soon that they are going on the right track and can see their baby soon. Both RJ Anmol and Amrita Rao were happy but this happiness didn't last longer as the surrogate mother had a miscarriage. The couple broke down and decided to take a break.
Amrita Rao and RJ Anmol's struggle to conceive a baby:
After failed attempt of conceiving a baby by surrogacy Amrita Rao and RJ Anmol were disheartened but they didn't give up. After this the couple decided to go with IVF method but it failed too in first attempt. Amrita Rao shares how people suggested them to change the doctor. They agreed on people's and decided for second IVF with a different doctor. It failed too. After this Amrita turned to Ayurveda and the side effects of those medicines caused rashes on her face.
Amrita Rao and RJ Anmol Finally Succeeded:
Despite consecutive failed attempts to conceive a child the couple didn't lose hope and finally that moment came in their life too. Amrita Rao had thoughts of giving up on trying to get pregnant. She faces many questions like if the should make kids or not? If a child is necessary or not? Will she be a good mother as she is a working woman? After a long interval the couple went to Thailand for a a holiday and that trip changed everything in their life.
Amrita Arora felt something different in March 2020 and the couple rushed to hospital. After some preliminary testing it was diagnosed that Amrita Rao is pregnant. The couple was so happy at the day and it was 11th of March 2020 when the couple first came to know that they are going to be parents. Everything went well and in November 2020 the couple welcomed their son, Veer.
This whole video is an emotional story and everyone who is facing issues in conceiving baby should watch it. Here is the video:
If you want to watch more vlogs from the couple you can find it on YouTube as Couple of Things – Amrita Rao I RJ Anmol
We hope this was a information rich article and for more such entertainment news and updates follow The Bright Wall on Twitter and Instagram. Share this article and take a step forward towards making The Bright Wall one of the best news website for entertainment, business, sports, technology and social media updates.