Ira Khan, the daughter of Aamir Khan, and Nupur Shikhare dance passionately and kiss at an engagement celebration.
Ira Khan recently celebrated her engagement with Nupur Shikhare in presence of close friends and family. The couple got engaged in September. Check out the ceremony's interior photos.
Aamir Khan's Daughter Ira Khan's Engagement:
Ira Khan, the daughter of actor Aamir Khan, got engaged to her longtime partner Nupur Shikhare on Friday in Mumbai in front of a small gathering of their loved ones. The two had been dating one other for a while now. Ira's relatives who were seen arriving at the engagement ceremony included Aamir Khan and Reena Dutta, Aamir's second ex-wife Kiran Rao and their son Azad Rao Khan, Aamir's nephew Imran Khan and his mother Nikhat Khan and daughter Imara, and cousin Mansoor Khan and mother Zeenat Hussain. Numerous other celebrities, including Akshara Haasan, Vijay Varma, Fatima Sana Shaikh, Ashutosh Gowariker, and Gulshan Devaiah, were also spotted.
Ira Khan Ring Ceremony Insiders:
Ira Khan can be seen in the photos sporting a stunning off-the-shoulder red gown, and her boyfriend Nupur Shikhare looked sharp in a black suit. Ira and Nupur have been teasing their engagement celebration on their Instagram stories ever since. The star kid recently reposted a new clip from their ring ceremony in which the couple is seen exchanging wedding rings and sealing the union with a kiss. The video of the romantic dance that the soon-to-be married couple performed was first posted by Muskkaan Jaferi.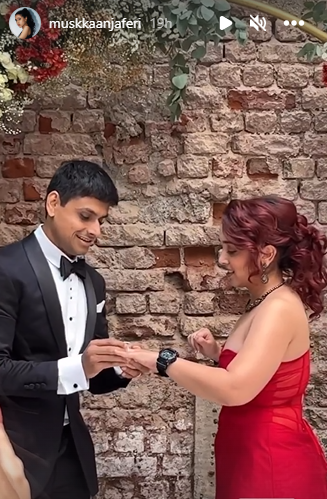 How Nupur Proposed Ira Khan?
At a cycling competition in Italy a few months ago, Nupur asked Ira to marry her. Additionally, the pair uploaded a video of their proposal to Instagram with the message, "Popeye: The answer is yes (smiling face with hearts and red heart emojis). Ira: Hehe (emojis of a smiling face and a hand covering the mouth) I said yes." Ira can be seen in the video standing next to other individuals as Nupur kisses her and kneels down to propose to her.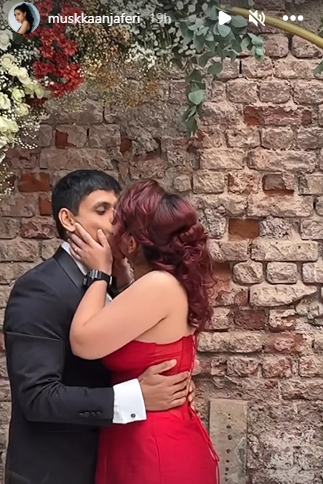 Ira Khan is the child of Aamir Khan and Reena Dutta, who was his first wife. She also has a brother, Junaid Khan, who is older. In February 2021, the couple declared their relationship to be official. On their social media pages, the couple frequently posts cuddly images.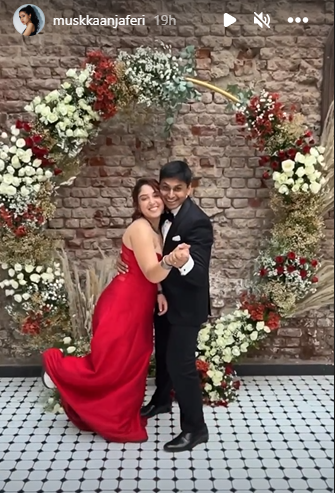 Also Read: Mukhbir Review: The Story of A Spy is a gripping online series with sympathetic narration.
We hope this was an information rich article and for more such entertainment news and updates follow The Bright Wall on Twitter and Instagram. Share this article and take a step forward towards making The Bright Wall one of the best news websites for entertainment, business, sports, technology and social media updates.