Pankaj Tripathi aka Mirzapur's Kaleen Bhaiya's Daughter is so Beautiful that even Urvashi Rautela's Boldness Fades Against her
You will be amazed to see the beauty of Pankaj Tripathi Daughter, Aashi. Check out some beautiful clicks of Pankaj Tripathi's daughter in this article.
Pankaj Tripathi's Daughter:
Actor Pankaj Tripathi is a name that everyone knows. He does not need any introduction after some of the iconic roles he has played in his acting career. Kaleen Bhaiya from Mirzapur being one of his best web series. Pankaj Tripathi was born in a very simple family, but on the strength of his hard struggles and hard work, today he has achieved a big position in the film world.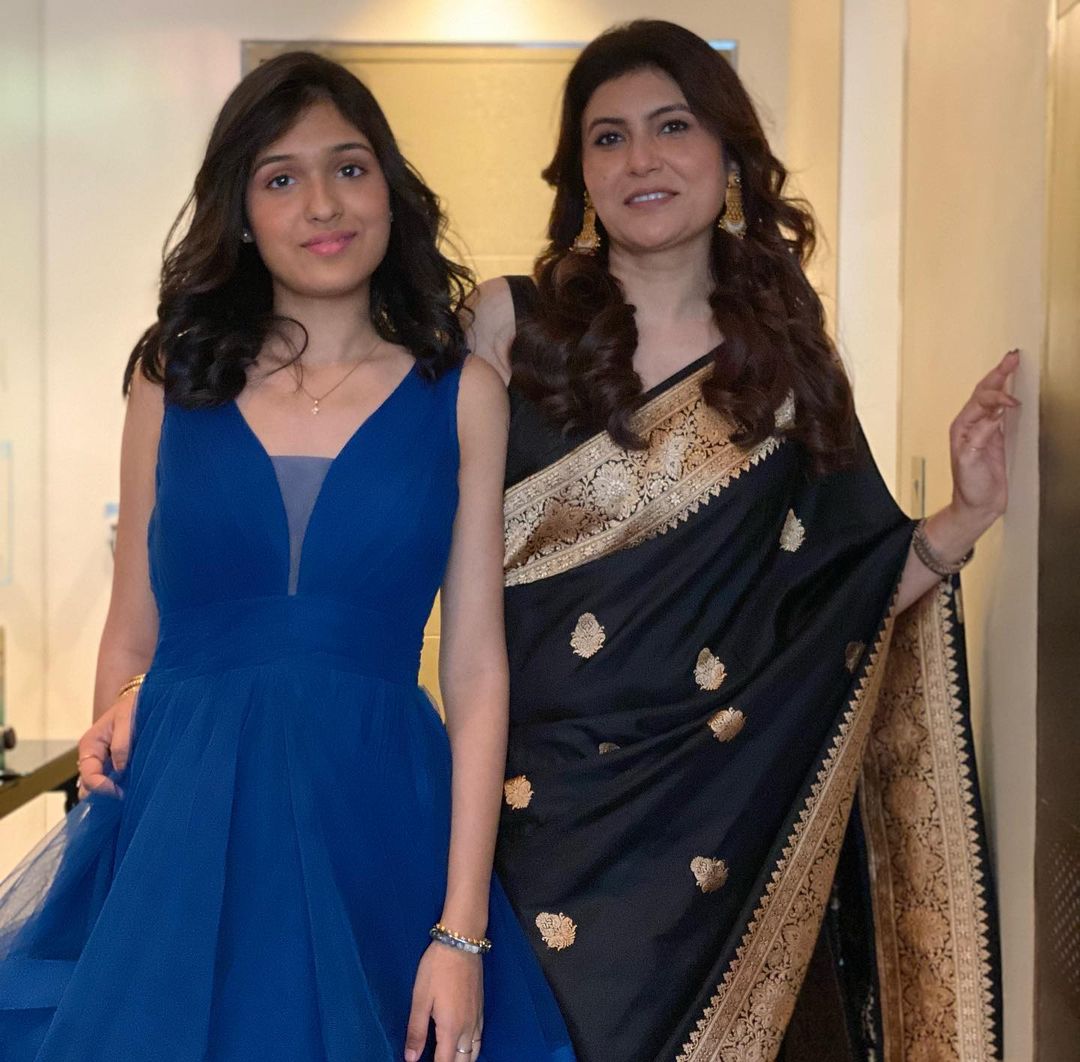 Pankaj Tripathi with daughter:
During the IIFA Awards 2022 held in Mumbai, he won the Best Supporting Actor Award for the film Ludo. In this award function, he was seen with his family i.e. his wife and daughter. The most important thing the award ceremony is that his daughter caught everyone's attention. All this was the first time when Pankaj had taken his daughter to the award function.
Pankaj Tripathi's Daughter is very beautiful:
Pankaj Tripathi has a beautiful daughter whose name in Aashi Tripathi. Aashi stays away from the limelight and does not care about Bollywood news. She is very beautiful. With her beauty, she beats even big actresses.
Pankaj Tripathi shares unseen pictures on Daughter's Day:
It is very evident that Pankaj Tripathi loves his daughter very much. His daughter first came into limelight when she attended the IIFA Awards with Pankaj Tripathi. The actor shared some unseen pictures of his daughter on Daughter's Day.
Describing Aashi, he said that she is not much attached to Indian cinema and actors. Aashi loves to watch Korean dramas.
Pankaj Tripathi's wife gave a lot of support
Let us inform that Pankaj Tripathi married Mridula on 15 January 2004. Mridula is a teacher and after marriage she has fulfilled the responsibilities of her professional and personal life very well.
There was a period when Pankaj Tripathi was struggling to make his career. Then also his wife Mridula always stood by him and encouraged him. Today Pankaj Tripathi is at that point where it is not possible for everyone to reach.
Also Read: Sajid Khan Controversy: Sajid Khan in Trouble Again, This Actress accused him for Attempt To Kill her; She Left the Country Overnight
We hope this was an information rich article and for more such entertainment news and updates follow The Bright Wall on Twitter and Instagram. Share this article and take a step forward towards making The Bright Wall one of the best news websites for entertainment, business, sports, technology and social media updates.