Shraddha Kapoor Announces Breakup with Her Rumored Boyfriend Rohan Shrestha After dating for 4 Years
Shraddha Kapoor was dating her rumored boyfriend Rohan Shrestha since college time but their breakup news is making headlines these days. Shraddha Kapoor posted a pic captioned, "Aur Sunao?" which is creating buzz in media.
Shraddha Kapoor and Rohan Shrestha Are Dating Since 7 Years?
It is very evident from the past 4 years that Bollywood's most beautiful and innocent actress  Shraddha Kapoor is dating her college friend Rohan Shrestha. Rohan Shrestha is a photographer by profession and both share a very special bond. Shraddha Kapoor is very secretive in nature about her relationship status but still everyone has an idea about  something cooking between Shraddha Kapoor and her boyfriend Rohan Shrestha.
Shanaya Kapoor Spreads Some Viral and Hot Pics On Social Media Before The Release of Her Debut Movie "Bedhadak"
Shraddha Kapoor and Rohan Shrestha were about to get married?
Shraddha Kapoor is daughter of renowned Bollywood actor Shakti Kapoor and Rohan Shrestha's father, Rakesh Shrestha is a famous celebrity photographer. Both their family are on close terms with each other and knew about the relationship. Earlier in an interview Shraddha Kapoor's father Shakti Kapoor talked about Shraddha Kapoor and Rohan Shrestha marriage. He said Shraddha and Rohan are close friends since childhood and Rohan is a good guy. On asking about their relationship Shakti Kapoor said that Shraddha has never talked to him over this, for him both are good childhood friends.
Shraddha Kapoor Announces Breakup with her boyfriend Rohan Shrestha:
Both Shraddha Kapoor and Rohan Shrestha were spotted together at many occasions in last 4-5 years. This year Shraddha celebrated her birthday in Goa but according to the sources Rohan was not a part of the party/celebration. Sources also state that Shraddha and Rohan were in an on and off relationship since January 2022. Now let's see if they have really parted their ways or is it merely a rumours. For 100% true and reliable entertainment updates, do not forget to follow us on our social media handles.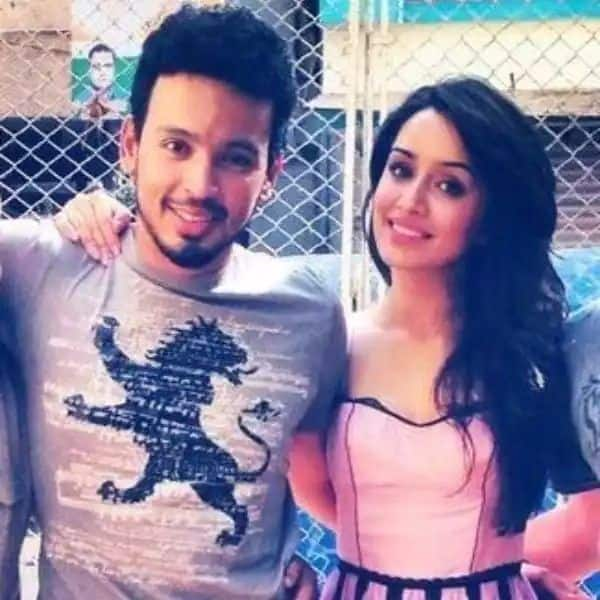 Checkout the breakup post here
Shraddha Kapoor Shares a post on Instagram asking fans "Aur Sunao???"
When the whole internet is busy talking about the breakup news of Shraddha Kapoor, she herself grabbed the attention of millions of fans by her latest instagram post. She posted a close selfie with open hairs in which she is looking gorgeous. Shraddha Kapoor captions the post as, "Aur Sunao???". It means Shraddha Kapoor seems to be in an interactive mood with her fans and want some me time. Fans jumped in the comments section as soon as they saw their favorite actress's post. Some fans asked if she really broke up with Rohan?
Check out her insta post here.
Shraddha Kapoor Upcoming Movies:
Shraddha Kapoor has been away from big screen since last 2 years. Shraddha Kapoor was last seen in the movie Baaghi 3 which was released in March 2020. But it's a good news for Shraddha Kapoor fans that she is working on 6 projects which will be delivered in next 2 years. The list of Shraddha Kapoor Upcoming movies goes as follows:
Luv Ranjan's next film with Ranbir Kapoor, still untitled.
Naagin by Vishal Furia
Stree 2 by Amar Kaushik
Chaalbaaz in London by Pankaj Parashar
Chanda Mama Door Ke by Sanjay Puran Singh
Dharmesh Darshan's Dhadkan 2.
The bright Wall Provides you latest updates from Bollywood and Entertainment Industry, so to stay updates just follow us on Twitter and Instagram.