Top 5 Highest Grossing Films of Salman Khan
Salman Khan is entertaining Bollywood audience since 3 decades and has many pipeline projects. Let's talk about top 5 highest grossing films of Salman Khan.
Salman Khan Career:
Salman Khan is a well-known television host, producer, and actor in Indian cinema. He has starred in a lot of successful movies that have performed well at the box office. Salman Khan began his career in Bollywood back in the year 1988 and has never looked back since then. Salman Khan is trying luck at every field from acting, singing to producing films.
Below are the top 5 grossing films of Salman Khan:
Tiger Zinda Hai:
Tiger Zinda Hai, an action-thriller movie with Salman Khan and Katrina Kaif in the key roles, was released in 2017. It was directed by Ali Abbas Zafar. The movie, which is a follow-up to Ek Tha Tiger from 2012, tells the tale of an Indian RAW agent who is dispatched on a mission to free a group of nurses who have been kidnapped by terrorists in Iraq. The action scenes, actors, and plot of the movie all got praise. It had a global gross of over 560 crore and overtook Salman Khan's previous record for highest-grossing film.
Bajrangi Bhaijaan
Salman Khan, Kareena Kapoor Khan, and Nawazuddin Siddiqui appear in Kabir Khan's comedy-drama from 2015 titled Bajrangi Bhaijaan. The movie tells the tale of a little Pakistani girl who gets lost in India and how Salman Khan's portrayal of Pawan, a simple man, helps her find her family in Pakistan. The film's emotive plot, performances, soundtrack, and director all won praise from critics. It became one of the all-time highest-grossing Indian films with a global take of over 970 crore.
Sultan:
Sultan is a 2016 sports drama movie with Salman Khan and Anushka Sharma in the key roles. It was directed by Ali Abbas Zafar. The movie tells the tale of Sultan, a wrestler who overcomes obstacles in both his personal and professional life to win the title of world champion. The performers, direction, music, and plot of the movie all won praise. In addition to several accolades, it took home the National Film Award for Most Popular Film Offering Wholesome Entertainment. Its global box office total exceeded 623 crore.
Kick: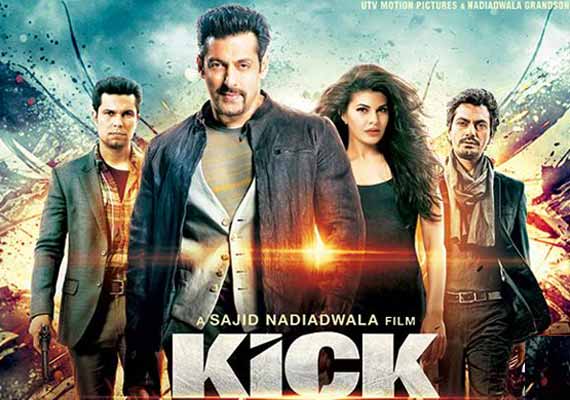 Sajid Nadiadwala's 2014 action-thriller Kick, starring Salman Khan, Jacqueline Fernandez, and Randeep Hooda, was released in theatres. The main character of the movie is a man named Devil (Salman Khan), who is addicted to the rush of adrenaline and turns into a vigilante to battle against corruption. The storyline of the movie received mixed reviews, but Salman Khan's performance and the action scenes were praised. It brought in more than 402 crores globally.
Prem Ratan Dhan Payo: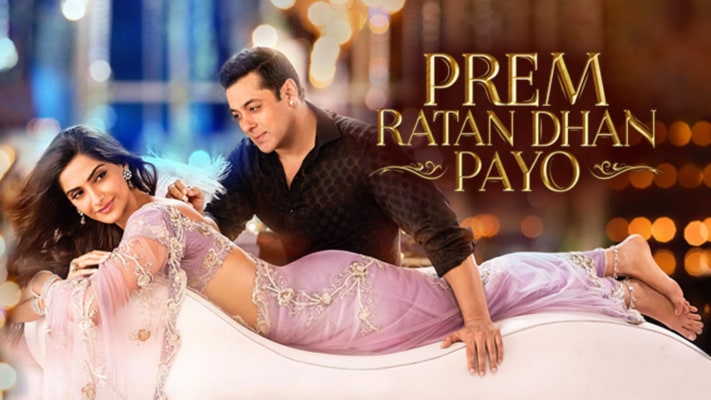 Prem Ratan Dhan Payo is a 2015 romantic drama movie with Salman Khan and Sonam Kapoor in the key roles. It was directed by Sooraj Barjatya. The movie is about a prince who is replaced with a lookalike and his romantic relationship with a commoner. The plot and performances in the movie garnered mixed reviews, but the grandeur of the production and the music were praised. It brought in more than 400 crores globally.
Salman Khan Television Shows:
Superstar actor Salman Khan has also been a part of a couple of Television reality shows.
Dus Ka Dum
Bigg Boss
The Kapil Sharma Show (Producer)
Nach Baliye 9 (Producer)
Bawara Dil (Voiceover)
Salman Khan Upcoming Movies:
Below is a list of Salman Khan's newest and upcoming Hindi films, along with their release dates in 2023, 2024, and 2025. Because it depends on censor certification, this list may change. If accessible, this list also includes information about the heroines.
Kisika Bhai Kisiki Jaan: Expected to release in April2023. Pooja Hegde is casted opposite Salman Khan in this film.
Tiger Zinda Hai 3: Much awaited sequel of Tiger series to release in November 2023. Katrina Kaif is casted opposite Salman Khan in his film.
Salman Khan Production's Film: Its is believed that Salman Khan is also working on a project under his own production house. More details will be shared as soon as available. It is expected to release on Eid 2024.
Sooraj Barjatya's Next: Salman Khan has allegedly signed a fim with Sooraj Barjatya which might release ion Diwali 2024.
Also Read: Ajay Devgn and Rohit Shetty tease fans about their upcoming "blockbuster" "Singham Again," | Singham Again Releasing on this date
We hope this was an information rich article and for more such entertainment news and updates follow The Bright Wall on Twitter and Instagram. Share this article and take a step forward towards making The Bright Wall one of the best news websites for entertainment, business, sports, technology and social media updates.