Urfi Javed Is Going To Surprise Everyone With This Outfit On Her Birthday; See Latest Urfi Javed Birthday Outfit Photos Here
Urfi Javed remains in the trends of her hot and unique outfits. Have a look at what is going to be Urfi Javed Birthday Outfit and what is the special news she has to share with fans?
Urfi Javed Bold Outfits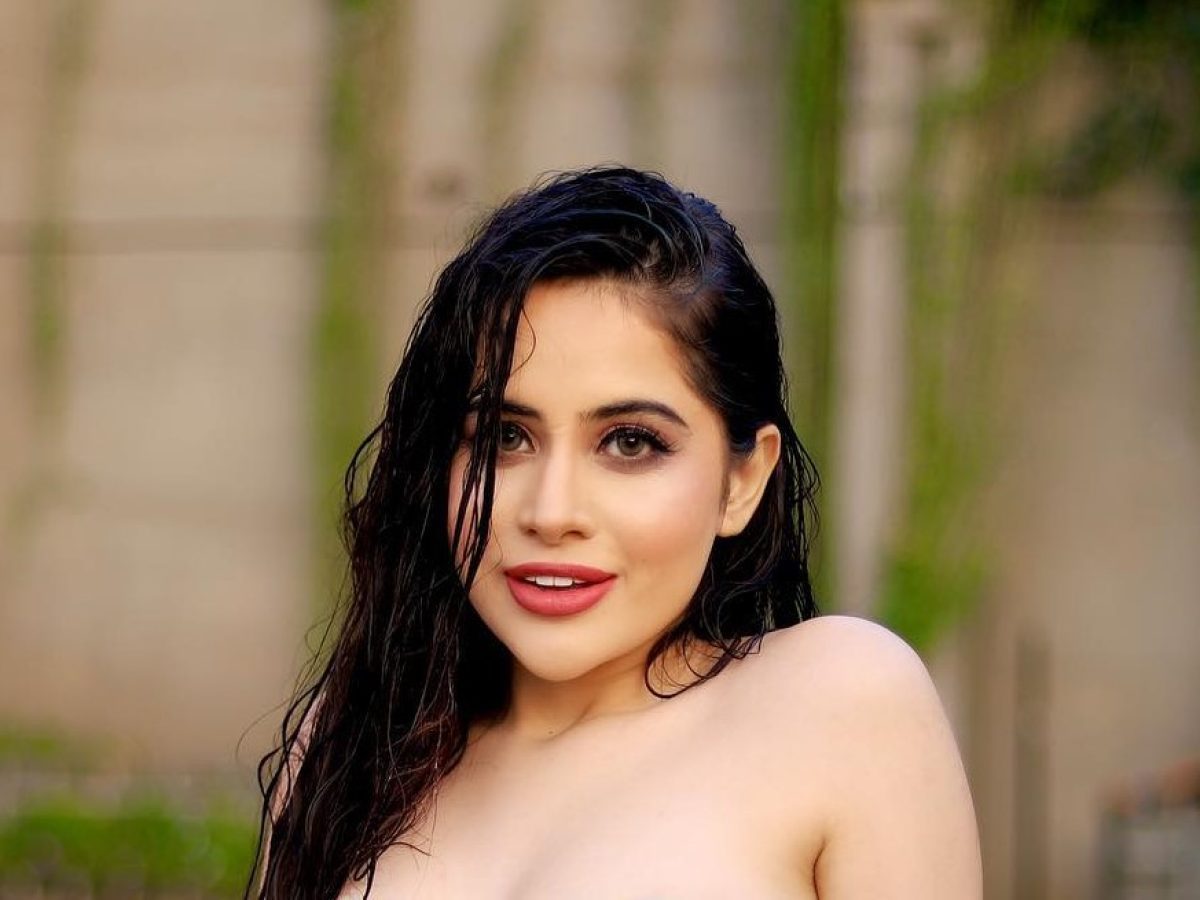 Uff… Urfi Javed and her styling. What to say… Whenever a new post of Urfi Javed comes, it explodes the internet with her outfit. On October 15, Urfi Javed is celebrating her 25th birthday. Urfi Javed has reached Goa just a day before the birthday. Here she is going to celebrate the birthday. Late night Urfi Javed shared a photo on Instagram, explaining about which Urfi Javed wrote that this is not her birthday outfit. She is about to shoot some special, for which she is wearing this outfit.
Amazing Urfi Javed Birthday Outfit
Now coming to the detailing of Urfi Javed's outfit, she is amazing. An off white shimmery bra, a long skirt with only one hook at the waist, matching gloves till biceps is worn by Urfi Javed. Brown bold lipstick is applied and the hair is tied in the form of a bun. Wearing heels, Urfi Javed is seen taking a mirror selfie in her resort room.
Urfi Javed shares photo on Instagram
Urfi Javed has informed the fans in some of her Instagram stories that this time she started celebrating her birthday three days ago. The actress became very emotional while cutting the cake, Paras was also present in the party. Urfi Javed danced fiercely. Had drinks and also had fun with friends.
Urfi Javed as a trendsetter
View this post on Instagram
Urfi Javed has been in the social media trend for the last few months. She seems to be making headlines for her outfits. Urfi Javed's hairstylist prepares her outfit. She posts every single video on Instagram, in which she tells how the outfits of Urfi Javed are prepared. Urfi Javed also appears sometimes by making dresses from glasses, sometimes roses, sometimes long hair, sometimes sacks, sometimes SIM cards and sometimes wearing only beads. It is not wrong to say that carrying these outfits also requires a lot of confidence, which Urfi Javed seems to have filled with. Whenever she is spotted in Mumbai or at the airport, she comes out with her new look and new outfit.
Ranveer Singh has described Urfi Javed as a fashion icon. At the same time, designer Masaba Gupta, daughter of Neena Gupta, has also become a fan of Urfi Javed's fashion. In an interview, Masaba had praised Urfi Javed's fashion sense.
Also Read: BREAKING NEWS! Who Becomes the First Contestant to be Evicted from Bigg Boss 16 House? Shalin Bhanot, Gori Nagori, Sreejita De or MC Stan?
We hope this was an information rich article and for more such entertainment news and updates follow The Bright Wall on Twitter and Instagram. Share this article and take a step forward towards making The Bright Wall one of the best news websites for entertainment, business, sports, technology and social media updates.